There's TONS of celebrants out there, right? Millions.
Wielding your way through the good, bad and meh can be a painful process. Like a pimple that's not ready to be popped.
That's why I've decided to come up with a comprehensive guide to help you finding the best celebrant in Melbourne.
I've also scattered some of my marketing paraphernalia in there. Shameless right?!
Holler out if you have any questions :) Oh boy! I'm kinda excited.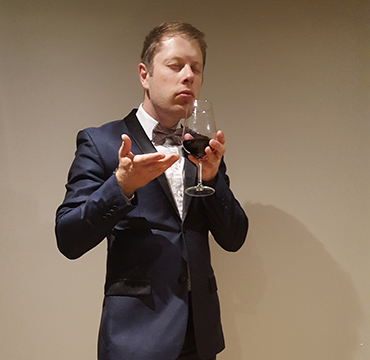 Pimp My Celebrant lets YOU pick what you want me to wear for your ceremony. From Casual AF to Penguin Master to Bogan Classique - the choice is yours... click here
If laid-back is your game, go for a chilled celebrant. If you're romantic at heart, hit that up. If you want a magician celebrant, then… actually don't do that.
The best celebrant is one who's an extension of you and your partner's personalities.
And the best way to know is to meet them; have a coffee, grab a beer, play some croquet. You know, that sort of thing.
DO THEY HAVE A (GOOD) P.A.?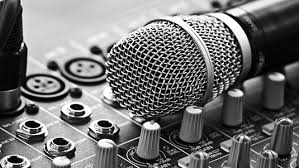 Make sure their PA is battery operated. If you're doing your wedding in a remote location – a park, for example – chances are there ain't gonna be a spare electrical outlet cosying up next to a sprinkler.
Oh man, how many ceremonies have you been to where the celebrant is about as loud as pre-pubescent mouse?
Be sure to check your guy / gal has a mic + speaker setup. And a good one at that.
There's a lot crappy ones out there and they ain't gonna cut it.
check out one OF THEIR CEREMONIES
This is a big one. A celebrant should have an example of their ceremonies ready for your viewing pleasure.
Truth be told you don't know what they're gonna be like. They could be as pleasant a sunny day in Spring during meetings but if they freeze up in front of a crowd, well, there's gonna be tumbleweeds cartwheeling across your aisle.
A video will never replace the real thing, but it will give you a pretty handy insight into their stagecraft.

CHECK OUT ONE OF THEIR SCRIPTs
Apart from being smooth with the mic, a celebrant should be just as slick with the pen.
The last thing you – and your guests – want is a 'cut-copy' template script. Yuck.
Get your celebrant to shoot through a sample of one of their previous scripts. Or, at the very least, an example of their writing.
The ol' trusty review - there's a good reason they're still doing the rounds.
The key is making sure they're certified, and haven't been uploaded by the celebrant's best buddy.
Look for quantity and look for consistency. And if that all checks out, look for that enquiry button.
HOW'S THEIR PRONUNCIATIONS?
Nothing kills the vibe more than a celebrant stumbling over a tricky name.
Even worse is getting the name wrong completely. Argh! Those memories don't fade.
Make sure you roll through any tricky pronunciations during your initial meetings. Better then than halfway through the ceremony.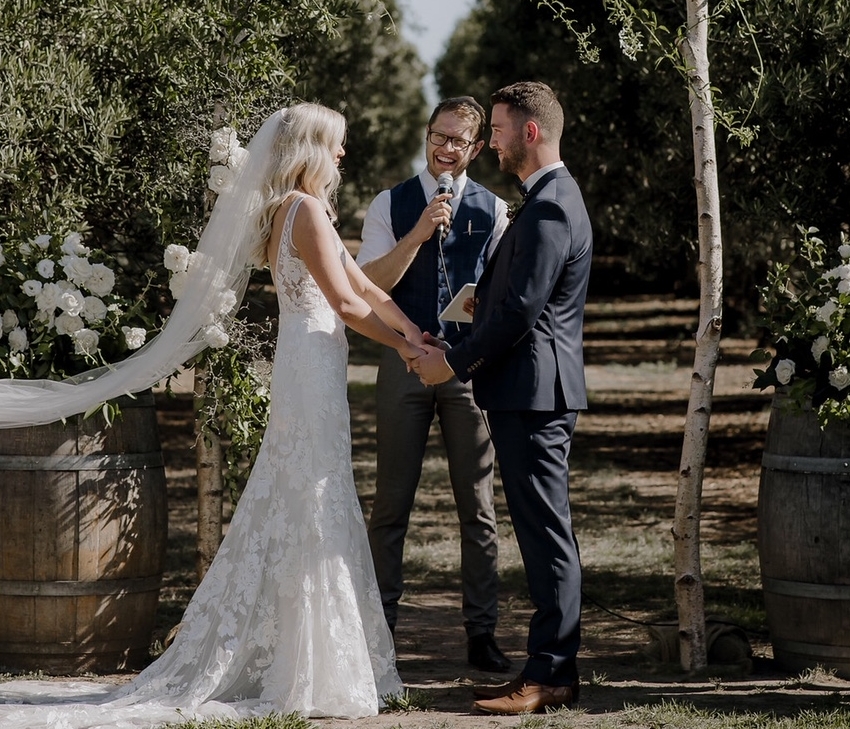 When you meet with your celebrant, record any tricky names on their phone. Pretty nifty, huh?!
HOW LONG DO THEIR CEREMONIES GO FOR?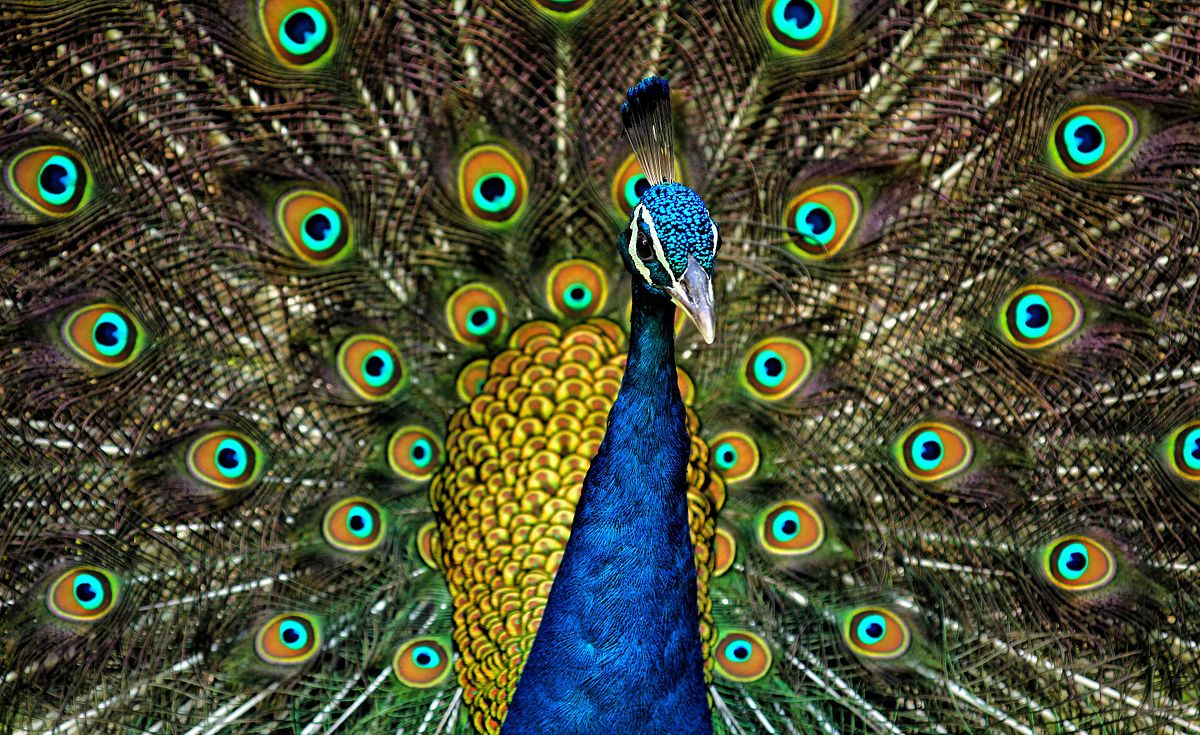 Only the males are called peacocks. Females are called peahens.
Remember those ceremonies that used to go longer than a plane trip to Europe? Well, they are on the way out.
Ceremonies shouldn't roll past half an hour. Ideally you wanna keep it to 25 minutes. Max.
ARE THEY CONNECTED?
Ok, so this isn't as big as the others – espesh if the celebrant is just starting out – but your celebrant should be pretty well connected to those in the wedding biz.
They don't have to know the whole gamut of wedding folks out there, but a few good photographers, videographers are a good starting point.
p.s. really enjoyed my use of 'gamut' back there. Not sure it totally fits but I'm gonna leave it nonetheless.
DO THEY HAVE A SUBSTITUTE?
All celebrants should have a back-up.
You never know what can happen. They could get sick, they could get in an accident, they might get abducted by that clown off IT.
Either way there should be someone in reserve.
I have a few backups. My main one is now Sam Lavery - s fellow friend, celebrant and stand-up comedian.
PRINTABLE CHECKLIST
Oh what – a printable checklist?? I know right. Pretty schmick, huh?? Feel free to download and print the below when you're looking for your preferred celebrant.
And if you would like to find out more about 'A Stand-up Celebrant' then let's grab those croquet sticks and have a chat :)
Enquire about 'A Stand-up Celebrant'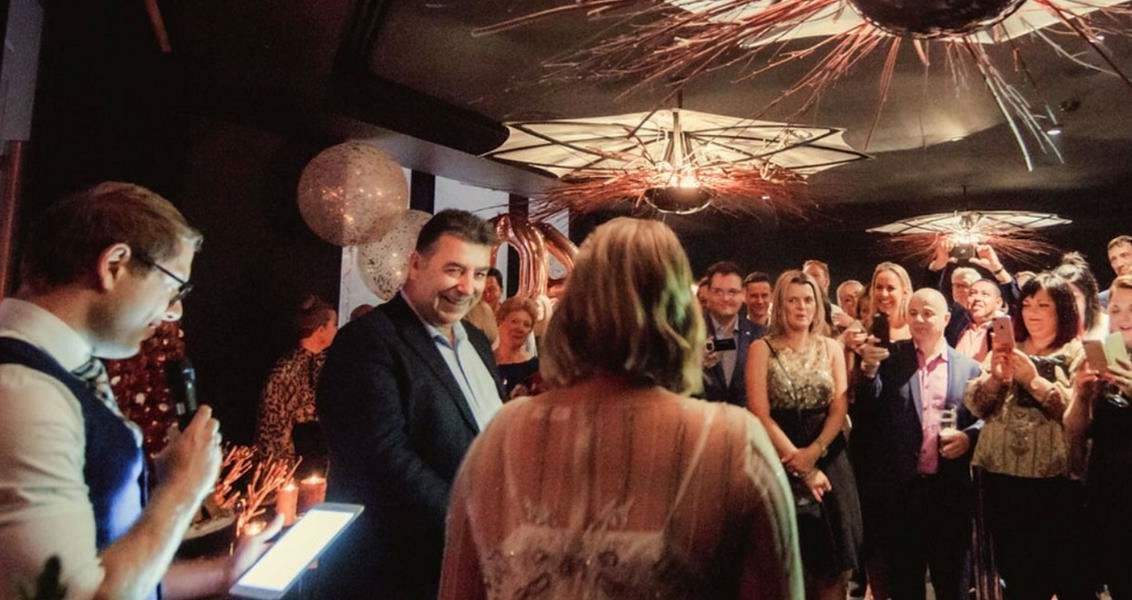 What if your celebrant can be your best friend? It can! No course or study required :)